The PIGUM – A 30 mile adventure around the Gateway to Wales (y Porth i Gymru).
Join us for a heart pounding 30 mile ultra marathon around the mountain peaks and trails of Abergavenny, with 5,000 feet of elevation this little beauty will live long in the memory and in the legs.
Abergavenny – the gateway to Wales
The market town of Abergavenny will play host to the PIGUM. A town steeped in history with some of the most well loved mountains in Wales, let alone the UK.
Point of interest
The Sugar Loaf mountain dominates the skyline of the surrounding countryside and provides a spectacular backdrop to the PIGUM.
Peering between the ridges of the Llanwenarth, Deri and Rholben hills, the Sugar Loaf is one of the highest peaks in the heart of the Black Mountains. It stands at 1,955 feet high and offers glorious panoramic views across south Wales, the Brecon Beacons, and into south-west England.
Yep, you've guessed it – you go right over it! Join us for the PIGUM and run with Pegasus!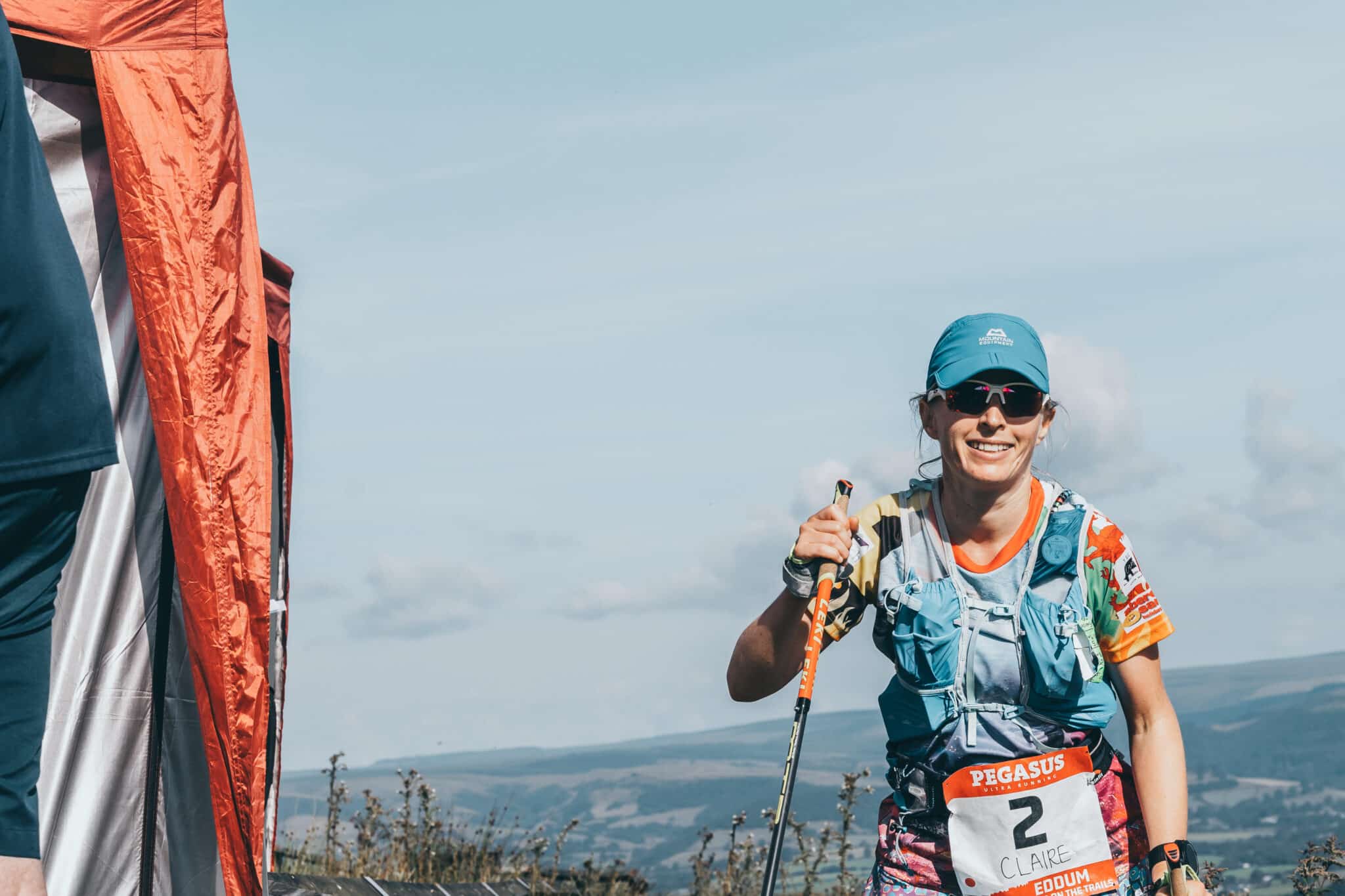 Race Day Schedule –
05:30 – Registration Opens
06:30 – Morning Stretch/Catch up with the Pegasus Family
06:45 – Pre-Event Chat with Marty Wilde's 'Taking a Trip up to Abergavenny' on repeat!!!
07:00 – Start of The PIGUM
Time Limits and Checkpoints –
Please note we do not have time limits. Like we've stated previously, you've trained and paid to enter this race… We owe it to each participant to provide the help, support and time to get you to the finish line. Although we want our participants to challenge themselves, we don't believe you have to run your heart out to do so. Take in the scenery, have a chat with a local, but most of all… enjoy the adventure!
In terms of Checkpoints, there are 3 along the route. They will be fully manned and stocked with snacks, fresh fruit, drinks (hot and cold), seats, power banks and music . Please include your dietary requirements when signing up, and we will accommodate accordingly.
The PIGUM Kit –
Appropriate Footwear (No High Heels)
Water Carrier (1 Litre)
Mobile Phone
Compass (Mobile Phone Version Will Suffice)
Head Lamp or Other Light Source for Tunnels and / or Night-Time
Foil Blanket
Waterproof jacket
Rucksack
Sense of Adventure!!!
Included with your Entry –
Infamous Pegasus Medal
Post Race Care
Fully loaded checkpoints
Awesome Pegasus CREW members
Professionally organised event and much more…
What to expect once you sign up –
A friendly 'welcome to the party' (event) email will be sent to the email address you registered with. Be sure to join the super duper Pegasus Community Group on Facebook here and get to know your fellow participants – we promise they won't bite!
The next time you will hear from us (directly) will be in the form of an email 6 weeks before your chosen event, then another email 4 weeks before the event and a final email 2 weeks before the event.
Alas that isn't the last communication – please keep an eye on your mobile for a phone call from our Race Director a couple of days before the event is due to take place – don't worry you haven't done anything wrong, it's a peace of mind call to make sure you are ready for the big day!
Fancy volunteering?
Volunteers are always welcome! Please send information to info@pegasusultrarunning.com and we'll get the ball rolling.